Sun, 29 December 2019
The Amp Hour #241 - An Interview with Chuck Peddle (Re-air)
Comments[0]
---
Sun, 22 December 2019
#472 - Keyzermas Vacation
Comments[0]
---
Sun, 15 December 2019
The Amp Hour #471 - An Interview with Matt Berggren
Comments[0]
---
Sun, 8 December 2019
The Amp Hour #470 - Just Add Salt
Comments[0]
---
Sun, 1 December 2019
The Amp Hour #469 - An Interview with Craig J Bishop
Comments[0]
---
Sun, 24 November 2019
The Amp Hour #468 - The Tiny Lab Movement
Comments[0]
---
Mon, 18 November 2019
The Amp Hour #467 - Stories from Supercon 2019
Comments[0]
---
Sun, 10 November 2019
The Amp Hour #466 - An Interview with Ryan Cousins
Comments[0]
---
Sun, 3 November 2019
The Amp Hour #465 - An Interview with Ted Yapo
Comments[0]
---
Sun, 27 October 2019
The Amp Hour #464 - KonnectorPanik
Comments[0]
---
Sun, 20 October 2019
The Amp Hour #463 - An Interview with Trammell Hudson
Comments[0]
---
Sun, 13 October 2019
The Amp Hour #462 - Boat Anchors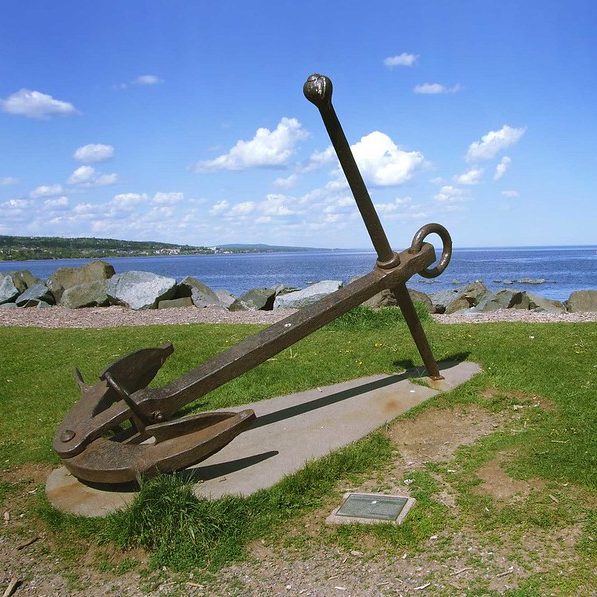 Chris has almost finished reading Eccentric Orbits and has been working on satellite comms in the meantime.
Flat earther documentary on Netflix, Behind The Curve
Satellite internet is en vogue again, with Elon Musk launching Starlink and pasts guests like Maarten Engalen (Hiber)
5G distances are pretty short (depending on the implementation)
GSM wasn't a big factor yet during the timeframe of Eccentric Orbits (1993 - 2002ish)
Shahriar did a review of the Siglent SVA1032X and Chris is getting a demo unit soon!
The HP8753ES was another one on Chris' watch list, but it's a "boat anchor" (heavy piece of test equipment)
The TDS220 was one of the earlier scopes that changed the standard for how much space it took up on the bench top.
Dave advertises when there are auctions on the EEVblog forum "Buy / Sell" section. This is a good way to find an auction house to sign up for future notifications.
Gerbers were a standard format used for photo plotting. The aperture was how wide the light beam was opened as it passed across the board.
Chris has a "residency" where he gets to try out a Bantam Tools machine. He talked with MG about milling circuitboards a couple months ago.
The Dragonfly is another machine that supposedly "prints" layered PCBs. It would work well as a super crisis option, but probably not for most PCBs.
The plan is for Chris to mill out antenna shapes, like those shown in TI App Note 58 (AN058)
Dave and David have been working with the Richtek USB C processor
Seeed Studio has some new boards coming out with a RISC V Bumblebee core, made by Giga Devices. The part number is super confusing!
ARM is allowing custom instructions to be added to the Cortex cores, ostensibly because they're feeling pressure from the RISC V option.
In Dave's new video about LED lights flickering, the part he was looking at was marked the same as a datasheet, but had a completely different implementation.
The device we were discussing on episode 460 was a process meter (Dave made a video about it). It ended up selling out very quickly.
Dave is a doctor-certified tight ass (hence knee problems)
We are doing our 2019 survey! Please consider filling it out, we will have prizes for people randomly drawn for filling it out.
Comments[0]
---
Sun, 6 October 2019
The Amp Hour #461 - An Interview with Jonathan Georgino
Comments[0]
---
Sun, 29 September 2019
The Amp Hour #460 - Rubber Ducking
Comments[0]
---
Sun, 22 September 2019
The Amp Hour #459 - An Interview with Tom Lee
Comments[0]
---
Sun, 15 September 2019
The Amp Hour #458 - An Interview with Ken Burns
Comments[0]
---
Sun, 8 September 2019
The Amp Hour #457 - Dott Ernest Annty Frost
Comments[0]
---
Tue, 3 September 2019
The Amp Hour #456.3 - Discussing Fomu with Tim Ansell and Sean Cross
Comments[0]
---
Sun, 1 September 2019
The Amp Hour #456.2 - Crossover Camp with Hackaday and UNRE
Comments[0]
---
Tue, 27 August 2019
The Amp Hour #456.1 - An Interview with Schneider and Rahix of the Card10 Badge Team (CCCamp 2019)
Comments[0]
---
Tue, 27 August 2019
The Amp Hour #456.1 - An Interview with Schneider and Rahix of the Card10 team (CCCamp 2019)
Comments[0]
---
Mon, 19 August 2019
The Amp Hour #455 - Bill and Dave's Excellent Equipment
Comments[0]
---
Sun, 11 August 2019
The Amp Hour #454 - An Interview with Mike Grover (MG)
Comments[0]
---
Mon, 5 August 2019
The Amp Hour #453 - Vertically Integrated Design Engineering
Comments[0]
---
Sun, 28 July 2019
The Amp Hour #452 - An Interview with Kieran O'Leary
Comments[0]
---
Sun, 21 July 2019
The Amp Hour #451 - An Interview with Scott Miller (2nd)
Comments[0]
---
Sun, 7 July 2019
The Amp Hour #450 - Stories From Teardown 2019
Comments[0]
---
Sun, 30 June 2019
The Amp Hour #449 - Pulled From A Working Environment
Comments[0]
---
Sun, 23 June 2019
The Amp Hour #448 - An Interview with Jean Rintoul
Comments[0]
---
Sun, 16 June 2019
The Amp Hour #447 - Voltnuts for Flashlights
Comments[0]
---
Sun, 9 June 2019
The Amp Hour #446 - An Interview with Pete Bevelaqua
Comments[0]
---
Sun, 2 June 2019
The Amp Hour #445 - Ludicrously High Frequency Interference
Comments[0]
---
Mon, 27 May 2019
The Amp Hour #444 - An Interview with Ben Eater
Comments[0]
---
Sun, 19 May 2019
The Amp Hour #443 - An Interview with JP Norair
Comments[0]
---
Sun, 12 May 2019
The Amp Hour #442 - An Interview with Travis Goodspeed
Comments[0]
---
Sun, 5 May 2019
The Amp Hour #441 - Motivational Speaker
Comments[0]
---
Sat, 4 May 2019
The Amp Hour #440.3 - Interviews with Anool, AJ,Uriel, Ste, and Craig
Comments[0]
---
Tue, 30 April 2019
Interviews with Greg Davill and Michael Ossmann
Comments[0]
---
Sun, 28 April 2019
The Amp Hour #440.1 - An Interview with the KiCad Developers
Comments[0]
---
Sun, 21 April 2019
The Amp Hour #439 - Grow A Superbrain
Comments[0]
---
Sun, 14 April 2019
The Amp Hour #438 - An Interview with Bart Dring
Comments[0]
---
Sun, 7 April 2019
The Amp Hour #437 - An Interview with Chrissy Meyer
Comments[0]
---
Sun, 31 March 2019
The Amp Hour #436 - Downward Sloping Trace
Comments[0]
---
Sun, 24 March 2019
The Amp Hour #435 - An Interview with Andreas Spiess
Comments[0]
---
Sun, 17 March 2019
The Amp Hour #434 - Use The Protection Circuit
Comments[0]
---
Sun, 10 March 2019
The Amp Hour #433 - An Interview with Sam Stranks
Comments[0]
---
Sun, 3 March 2019
The Amp Hour #432 - Check The Dummy Box
Comments[0]
---
Sun, 24 February 2019
The Amp Hour #431 - An Interview with Adam McCombs
Comments[0]
---
Sun, 17 February 2019
The Amp Hour #430 - Shahriar Discusses 5G
Comments[0]
---
Sun, 10 February 2019
The Amp Hour #429 - An Interview with Charles Alexanian
Comments[0]
---